Homecoming week is Oct. 30 - Nov. 4
homecoming tickets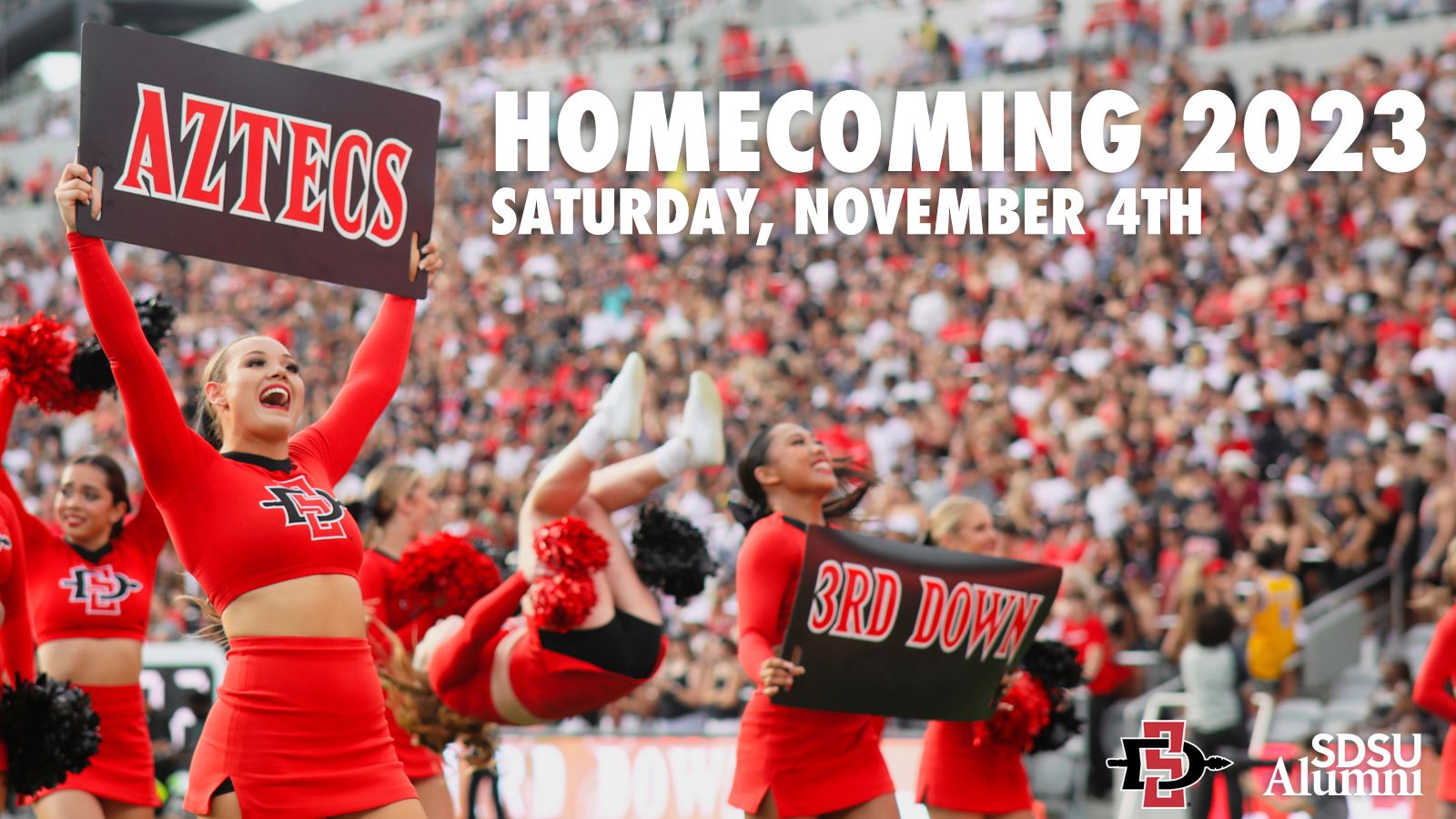 Tickets for the Homecoming game vs. Utah State are available in the SDSU Alumni section, starting at $31. Kick off is TBA.
SDSU has partnered with Bartell Hotels to offer discounted room rates for SDSU alumni, family and friends at some of San Diego's premier hotels!
With Bartell Hotels conveniently located close to SDSU, Snapdragon Stadium and other major attractions, there is no better time than now to make your homecoming plans and book your room! Every time you stay at a Bartell Hotel, a percentage of the total room cost is donated back to SDSU in support of the SDSU Alumni Internship Fund.
Book your room online now or call 800-345-9995 to make a reservation.